Street Blog
February 10th, 2022 by Street Volkswagen

Herndon, VA — Volkswagen of America, Inc. is pleased to announce that two of the brand's SUVs, the 2021 ID.4 EV and 2021 Taos, have received 2022 MotorWeek Driver's Choice Awards. The ID.4 was named Best EV, while the Taos received the title of Best Small Utility.
"These are great individual wins for our ID.4 and Taos, as well as for Volkswagen SUV strategy," said Hein Schafer, Senior Vice President, Product Marketing & Strategy, Volkswagen of America, Inc. "These vehicles are great examples of how we have grown and diversified our lineup to meet the market with quality, value-packed offerings."
February 8th, 2022 by Street Volkswagen

Obviously strongly linked with the global health problems, the chip nightmare is still wreaking havoc this year. And if Volkswagen's right, it will continue to do the same until at least 2023.
Board member Murat Aksel was recently quoted as saying that the German carmaker doesn't believe the constrained chip inventory would be resolved this year. And while some signs of recovery could indeed be spotted in the second half of the year, this doesn't mean we'll be returning to normal.
Not at all, Aksel said, as the chip supply issues would continue well into 2023.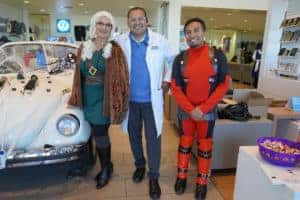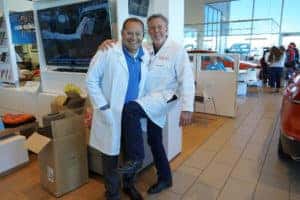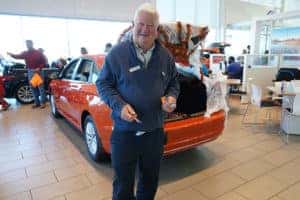 Street Volkswagen of Amarillo will celebrate Halloween a little early this year to accommodate the holiday's Sunday date this year. The company will host its annual free Trunk-Or-Treat on Friday, October 29, 2021, starting at 4pm at the dealership.
"We are excited to bring back our annual Trunk-Or-Treat event this year," John Luciano, Owner & General Manager at Street Volkswagen of Amarillo said. "We love doing this friendly and fun event for our community because it allows parents to bring their kids to an indoor safe and friendly atmosphere."
Street Volkswagen of Amarillo employees dress up and decorate the showroom's vehicles and various spots throughout the showroom and allow kids to 'trick-or-treat' for candy.
"This year we're doubling up on candy because we didn't get the chance to do this event last year," Luciano said. "So bring your kids and be ready for a lot of fun."
Trunk-Or-Treat starts at 4pm at Street Volkswagen of Amarillo and will last until the candy runs out.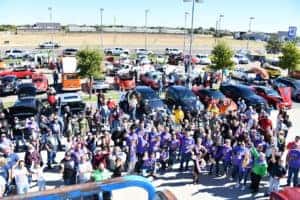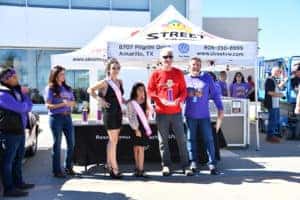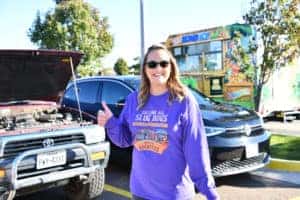 Street Volkswagen of Amarillo celebrated its 8th (almost) annual car show on Saturday, October 16, 2021. The event titled, "Calling All Slug Bugs" attracted over 75 Volkswagen models this year and hundreds of attendees. This year's theme, "Dia De Los Vochitos," or in English, "Day of the Beetles" was a reminder to everyone that the car show was back and bigger than ever.
"We wanted to bring our iconic and classic Volkswagen car show back to life," John Luciano, Owner & General Manager at Street Volkswagen of Amarillo said. "We were saddened with our decision last year to postpone our event, but we knew that our turnout this year would be the same or better than ever."
The Volkswagen Car Show officially kicked off with "Caffeine & Cars" at 8am on Saturday, a smaller get together of muscle cars from a local car club. Although, "Calling All Slug Bugs," attracts only Volkswagen cars, this year anyone with a car was able to show off their vehicle in a separate area.
"We plan to increase our show next year and have two separate shows at the same time," Luciano said. "We want our headliner to be the Volkswagen Car Show but also allow other makes to participate in a separate competition because so many people love to show their hard work."
This year taking top prize, "Best of Show" was John Hanley for his 1971 Volkswagen Karmann Ghia Convertible. "People's Choice" was awarded to Zack Fagan, owner of a 1973 Volkswagen Beetle. Overall Street Volkswagen of Amarillo awarded 22 awards ranging from "Best Camper/Van" to "Farthest Traveled" and many more.
"This car show is for our customers and friends who continue to support us through the years," Luciano said. "It's a lot of fun and everyone has a great time celebrating everything about Volkswagen."
 
October 26th, 2021 by Street Volkswagen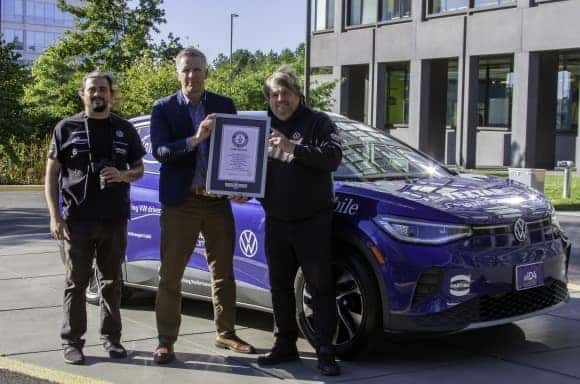 Long-distance driver Rainer Zietlow and photographer Derek Collins have concluded their record setting cross-country road trip in the Volkswagen ID.4 EV as the duo reached their final stop at Volkswagen Group of America headquarters in Herndon, VA.
Upon their arrival at the last stop of the tour, Guinness World Records announced that the pair are awarded the title for the longest continuous journey by electric vehicle (non-solar) in a single country, bypassing the driven mileage set by the previous record by more than double.
Posted in Press Release, VW News
October 26th, 2021 by Street Volkswagen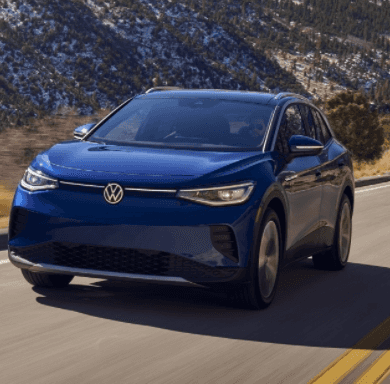 Volkswagen of America, Inc. today announced that the 2021 ID.4 has been named to the Wards 10 Best UX list. The awards ceremony will be held at the Suburban Collection Showplace in Novi, MI on Wednesday, November 17 as part of Informa Tech Automotive Group's five-day Automotive Tech Week.
User experience, or how the driver and passengers interact with a vehicle, includes voice controls, touchscreens, connectivity, infotainment, intuitive controls, and driver-assistance technologies. Judging consisted of a thorough review of 33 vehicles available in the U.S. with all-new or re-engineered UX features.
Posted in Press Release, VW News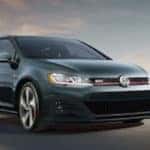 There's more than a few reasons that the 2020 Golf GTI is among the leaders in its class. With its distinct stylings, standard safety suite, and sporty performance capabilities, it's no wonder why people from all over are flocking to get their hands on this new Volkswagen car. Don't miss out on the best…